poImgdiff - Screenshots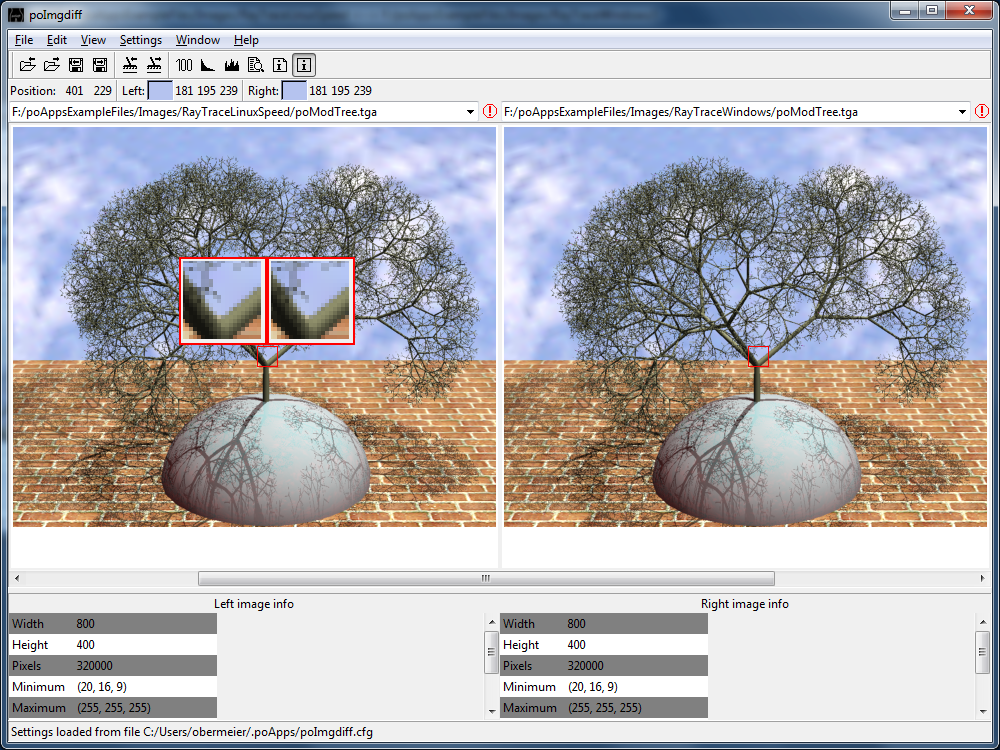 Main window allows a side-by-side view of two images and according image information.
For detailled inspection two side-by-side zoom rectangles are available.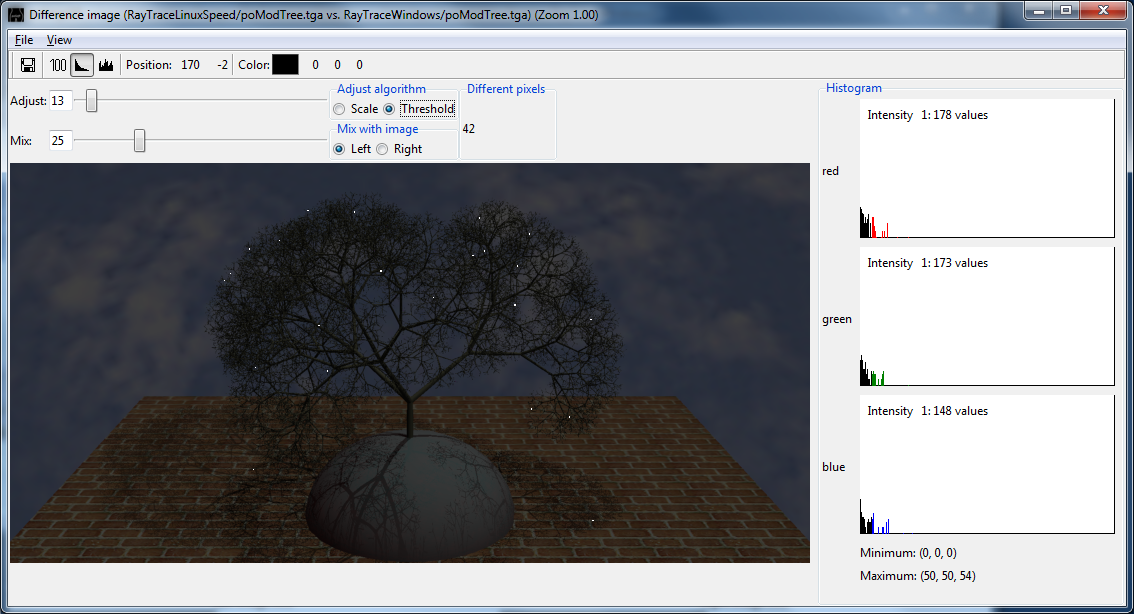 A difference image can be generated and adjusted interactively.
The difference image can be mixed with one of the original images.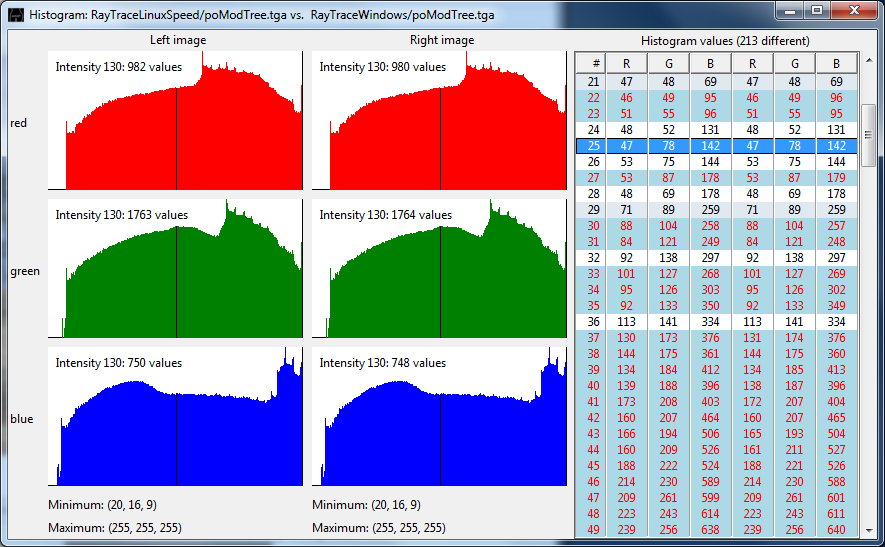 Histograms of the two images can be generated.
The histograms can be scaled uniformly or logarithmic.