poDiff - Screenshots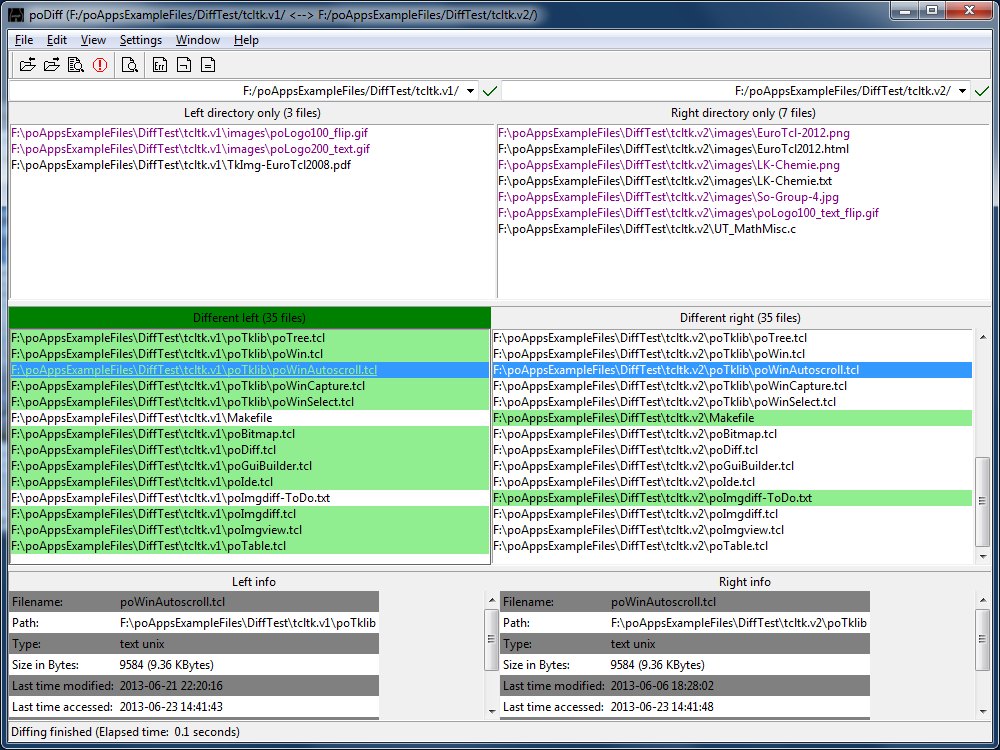 Main window containing the list of files existing only in the left or right directory.
Underneath are the files which differ in each directory.
The last row contains windows showing attributes of the currently selected files.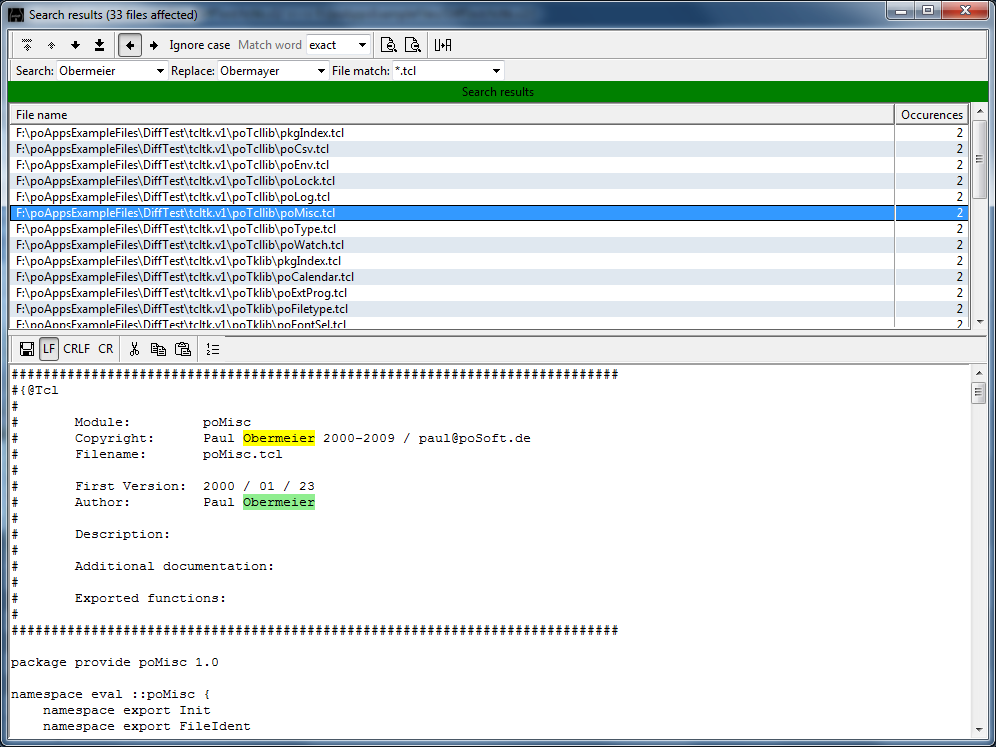 The search and replace window has a list of files containing the search pattern.
Found patterns can be viewed in the text widget below.